Coastal Peer Review, Inc.
Enhancing the quality of accounting, auditing, and attestation services performed by CPAs in public practice
is crucial to our commitment to the profession and general public.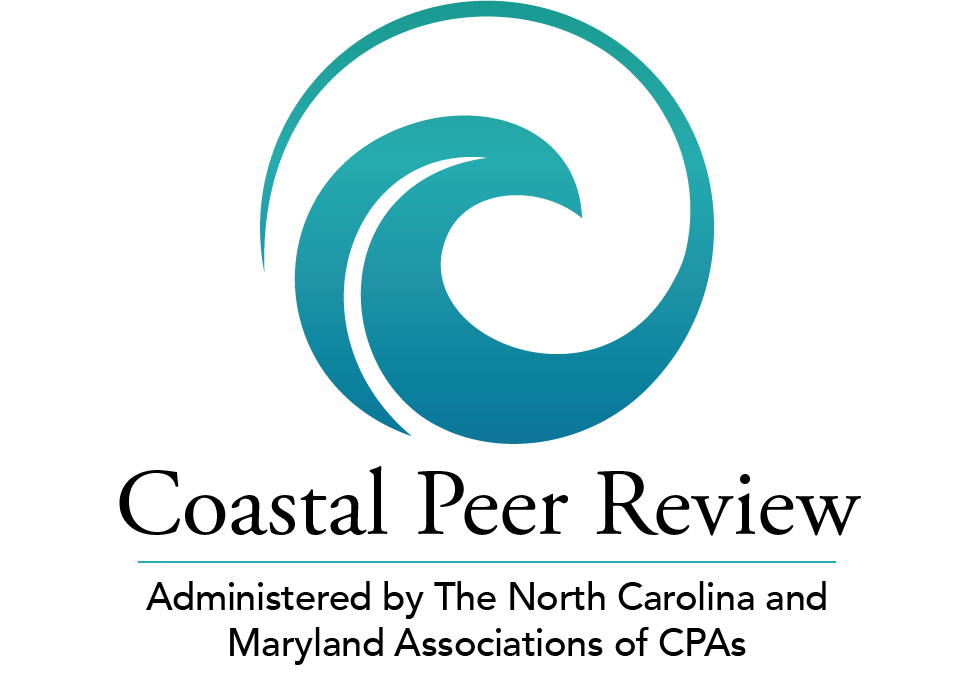 Coastal Peer Review, Inc. administers the AICPA Peer Review Program for all CPA firms in Maryland and North Carolina that do not provide services to publicly traded companies.
Peer review sets certified public accountants apart from other professions and tells the public that CPAs are dedicated to upholding standards of our profession.